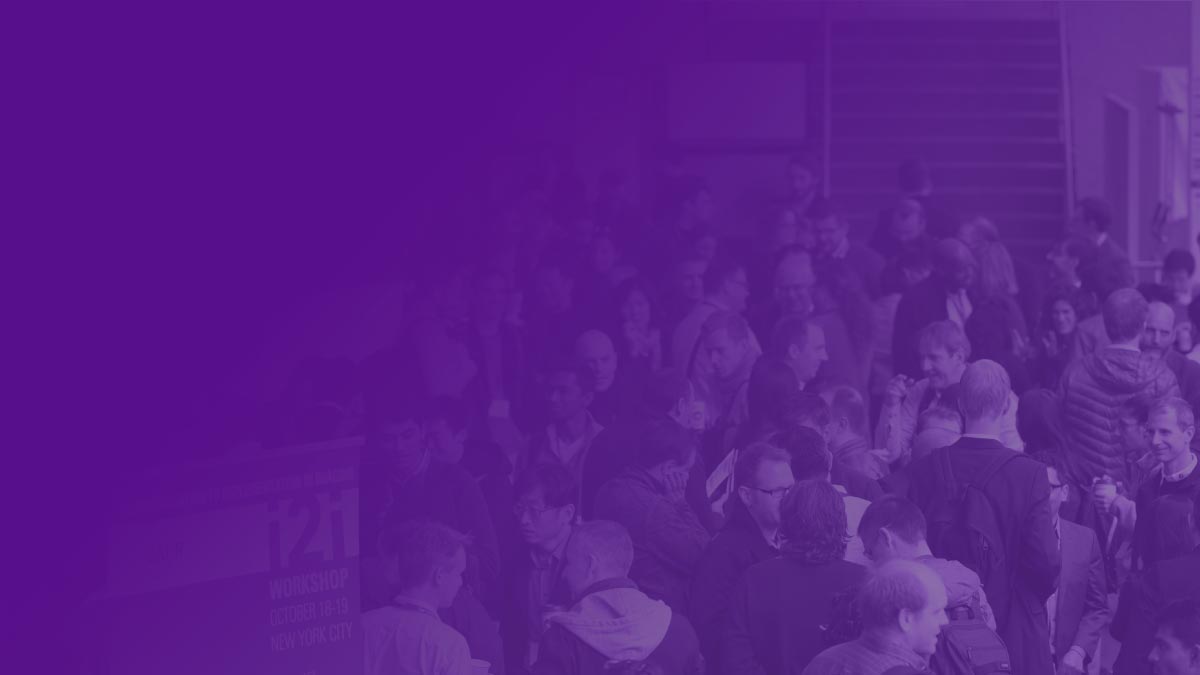 From innovation to implementation (i2i) in imaging.
The i2i Workshop brings experts from academia, industry, and tech to NYU Langone's campus for discussions about the latest breakthroughs in imaging hardware, software, image analysis, and image-guided therapy.
i2i Will Return after 2022
With so many catch-up in-person meetings happening in the U.S. and abroad, we have realized that holding the i2i Workshop this October would only add to an already busy conference year, even as pandemic complications continue to affect travel. We are therefore postponing plans for the return of i2i until after 2022.
The excitement, energy, and fun of convening with colleagues from around the world to discuss emerging advances in biomedical imaging is the whole point of the i2i Workshop.
We will have more information for you in early 2023 and are looking forward to hosting you again in New York soon.
Two Days Packed with Science
The i2i Workshop packs two days chock full of scientific sessions and evening events. Plenaries, keynotes, talks, and poster sessions are held at NYU Langone Health. Evening events have involved dinner receptions on the East River, a cruise around New York harbor, and cocktails on the Intrepid, an aircraft carrier turned museum, permanently docked on the Hudson River.
Come Curious, Leave Inspired
After the 2018 i2i, we asked attendees to rate the workshop on a ten-point scale. Ninety-four percent of respondents said they had an excellent or highly positive experience. Here are some of their comments.