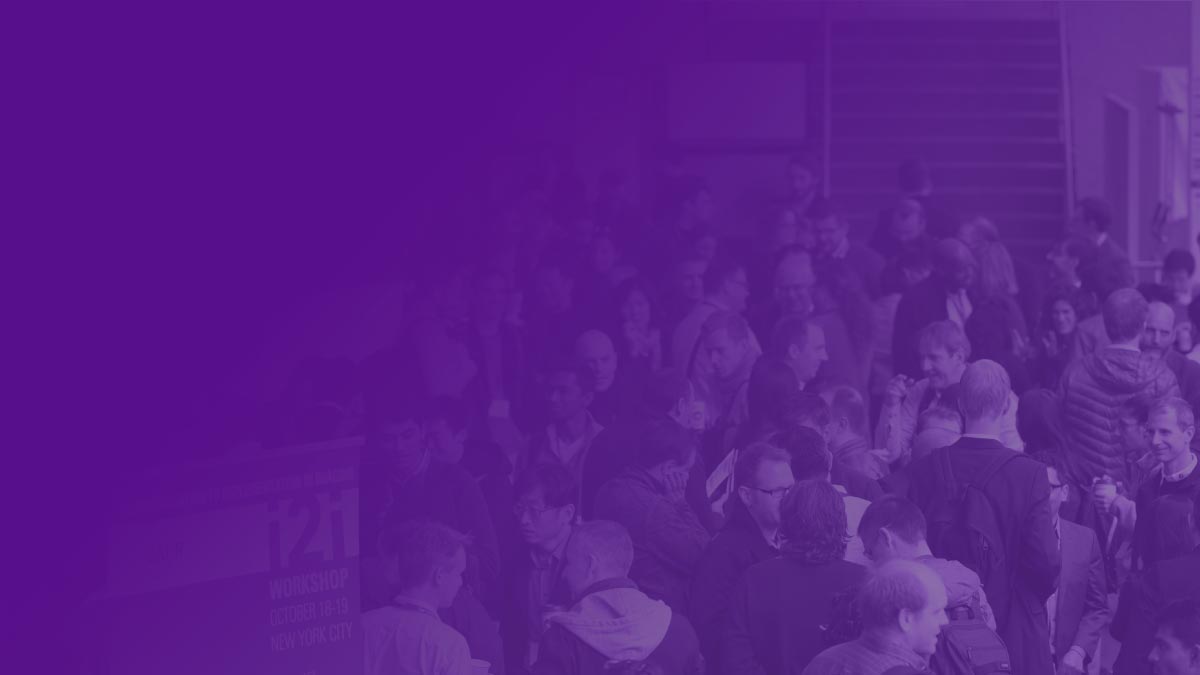 From innovation to implementation (i2i) in imaging.
The i2i Workshop brings experts from academia, industry, and tech to NYU Langone's campus for discussions about the latest breakthroughs in imaging hardware, software, image analysis, and image-guided therapy.
Join us in the fall of 2022 to learn what's new and what's next for biomedical imaging.
i2i Moves to 2022
With recovery from the SARS-CoV-2 pandemic still proceeding at varying pace around the world, we have realized that an in-person i2i Workshop this October would likely not be as inclusive as the past meetings. We are therefore canceling plans for a 2021 gathering and instead hope to resume the workshop in the fall of 2022.
Many countries still face restrictions on travel and numerous research institutions continue to limit in-person conferences—especially ones that require crossing state lines or international borders. The alternative of convening the i2i online does not, in our view, measure up to the excitement and fun of hosting attendees in New York City.
The trials and tribulations of the pandemic have left no one untouched, and although biomedical research has proceeded apace—even accelerated in response to the public health crisis—it has been a difficult year for everyone.
As vaccination drives expand their reach and restrictions continue to lift, we hope that our focus on leading-edge science will soon again be accompanied by the pleasure of direct interaction with the people who conduct it. That's what the i2i Workshop is all about.
We will have more information for you in early 2022, and we are looking forward to hosting you again in New York.
Two Days Packed with Science
The i2i Workshop packs two days chock full of scientific sessions and evening events. Plenaries, keynotes, talks, and poster sessions are held at NYU Langone Health. Evening events have involved dinner receptions on the East River, a cruise around New York harbor, and cocktails on the Intrepid, an aircraft carrier turned museum, permanently docked on the Hudson River.
Come Curious, Leave Inspired
After the 2018 i2i, we asked attendees to rate the workshop on a ten-point scale. Ninety-four percent said they had an excellent or highly positive experience. Here are some of their comments.