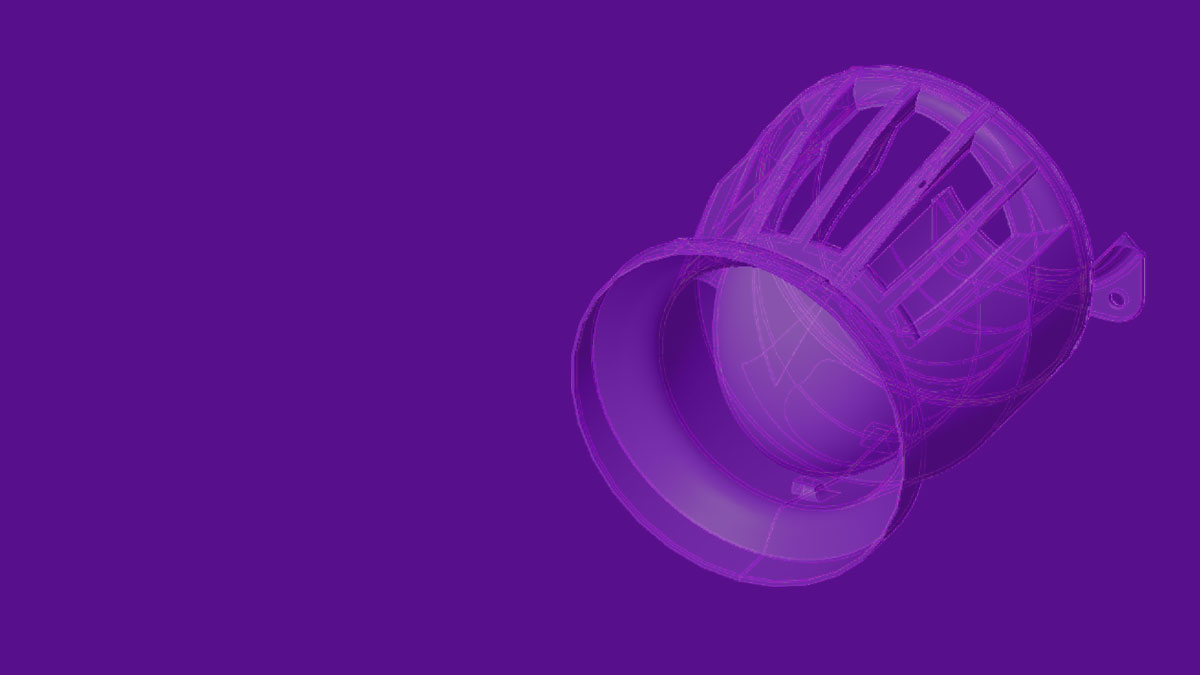 Service Projects
CAI2R makes advanced imaging technologies and capabilities available to researchers around the world.
We are currently engaged in 62 Service Projects with scientists and clinicians at 35 institutions in ten countries on three continents.
Service Projects (SPs) are interactions through which we make cutting-edge technologies available to outside investigators.
The biomedical imaging technologies we provide to SP partners are unique and not available anywhere else. As defined by the NIH, Service Projects "generally exploit the more mature capabilities" of National Centers for Biomedical Imaging and Bioengineering and, in contrast to Collaborative Projects, "do not drive the development of new technologies or devices."
Most SPs can be classified as focused on musculoskeletal, neurologic, oncologic, or cardiovascular imaging applications. A subset of SPs constitutes the GRASP/Yarra network, a group of institutions that implement GRASP MRI acquisitions and use the Yarra framework for image reconstruction. All SPs interact with at least one of our Center's Technology R&D Projects (TR&Ds). Some also interact with our Training and Dissemination components (T&D), where dissemination means open sharing of unique resources and provision of advanced capabilities to sophisticated biomedical research teams.
Active Service Projects
Focused-ultrasound-mediated therapy and neuromodulation

🇺🇸 Stanford University

Kim Butts Pauly, PhD

TR&D 1, TR&D 2, TR&D 4

neurologic and oncologic imaging

Novel uses of Pi3k-inhibitors for the treatment of advanced Pik3camutant breast cancer

🇺🇸 Beth Israel Deaconess Medical Center

Gerburg Wulf, MD

TR&D 2

oncologic imaging

Imaging human brain function with minimal mobility restrictions

🇺🇸 University of Minnesota

Michael Garwood, PhD

TR&D 2

neurologic imaging

Imaging biomarkers of knee osteoarthritis

🇺🇸 NYU School of Medicine (Radiology)

Ravinder Regatte, PhD

TR&D 1, TR&D 2

musculoskeletal imaging

Hypertension, brain clearance, and markers of neurodegeneration

🇺🇸 NYU School of Medicine (Psychiatry)

Lidia Glodzik, MD, PhD

TR&D 1, TR&D 3

neurologic imaging

MR-PET imaging of coronary atherosclerosis

🇺🇸 Icahn School of Medicine at Mount Sinai

Zahi Fayad, PhD

TR&D 3

cardiovascular imaging

Targeted PET agents for Alzheimer's disease immunotherapy

🇺🇸 NYU Grossman School of Medicine (Neurology)

Thomas Wisniewski, MD

TR&D 3

neurologic imaging

Antibody derived PET ligands for Tau pathology

🇺🇸 NYU Grossman School of Medicine (Neurology, Neuroscience)

Einar Sigurdsson, PhD

TR&D 3

neurologic imaging

Time-dependent dMRI for myofiber characterization

🇺🇸 University of California San Diego

Lawrence Frank, PhD; Samuel Ward, PhD

TR&D 4

musculoskeletal imaging

Glaucoma neuroimaging in humans and experimental animal models

🇺🇸 NYU Grossman School of Medicine (Opthalmology)

Kevin Chan, PhD

TR&D 4

neurologic imaging

Hippocampal inflammation as a pathophysiology for psychosis

🇺🇸 Icahn School of Medicine at Mount Sinai
🇺🇸 NYU School of Medicine (Radiology)

Oded Gonen, PhD; Dolores Malaspina, MD

TR&D 2

neurologic imaging

High-speed and high-frequency fMRI of resting state connectivity

🇺🇸 University of New Mexico
🇺🇸 Memorial Sloan Kettering Cancer Center

Stefan Posse, PhD; Ricardo Otazo, PhD

TR&D 1

neurologic imaging

Single-vessel fMRI with goldenangle radial encoding

🇩🇪 Max Plack Institute for Biological Cybernetics, Germany

Xin Yu, PhD

TR&D 1

neurologic imaging

High-speed and high-frequency fMRI of resting state connectivity

🇺🇸 University of Wisconsin Madison

Andrew Alexander, PhD; Peter Ferrazzano, MD

TR&D 1

neurologic imaging

MRI toolbox for rodent brain microstructure imaging

🇺🇸 Vanderbilt University

Mark Does, PhD

TR&D 4

neurologic imaging

Neuronal correlates of autistic traits in ADHD and autism

🇺🇸 NYU Grossman School of Medicine (Child Psychiatry)

Adriana di Martino, MD

TR&D 2, TR&D 4

neurologic imaging

Brain plasticity underlying acquisition of new organizational skills in children

🇺🇸 NYU Grossman School of Medicine (Child Psychiatry)

Xavier Castellanos, MD

TR&D 2, TR&D 4

neurologic imaging

Ultra-high-resolution exploration of functional neuroanatomy

🇺🇸 NYU Grossman School of Medicine (Neuroscience)

Paul Glimcher, PhD

TR&D 2, TR&D 3

neurologic imaging

Diabetes, cognition and the brain

🇺🇸 NYU Grossman School of Medicine (Psychiatry)

Antonio Convit, MD

TR&D 1

neurologic imaging

Neuroimaging in schizophrenia

🇺🇸 NYU Grossman School of Medicine (Psychiatry)

Donald Goff, MD

TR&D 2, TR&D 3

neurologic imaging

PET measures of CSF clearance in preclinical Alzheimer's disease

🇺🇸 NYU Grossman School of Medicine (Psychiatry)

Mony de Leon, MD

TR&D 3, TR&D 4

neurologic imaging

Neurobiology of sensory phenomena in obsessivecompulsive disorder

🇺🇸 NYU Grossman School of Medicine (Psychiatry)

Emily R. Stern, PhD

TR&D 4

neurologic imaging

Quantitative sodium MRI and proton spectroscopy in traumatic brain injury

🇺🇸 NYU Grossman School of Medicine (Radiology)

Ivan Kirov, PhD; Guillaume Madelin, PhD

TR&D 2

neurologic imaging

Neuroenergetic adaptations in alzheimer's disease: Implications on amyloid burden and cognition

🇺🇸 NYU Grossman School of Medicine (Psychiatry, Radiology)

Ryan Brown, PhD; Ricardo Osorio Suarez, MD

TR&D 2, TR&D 3

neurologic imaging

Small animal neuroimaging and oncologic imaging

🇺🇸 NYU Grossman School of Medicine (Skirball Institute, Radiology)

Daniel Turnbull, PhD

TR&D 2

neurologic imaging

The role of dysmyelination in cognitive impairment of psychotic spectrum disorders

🇺🇸 NYU Grossman School of Medicine (Radiology)

Mariana Lazar, PhD

TR&D 4

neurologic imaging

Developing advanced blood-brain barrier permeability imaging for early Alzheimer's disease

🇺🇸 NYU Grossman School of Medicine (Radiology)

Yulin Ge, MD; S. Gene Kim, PhD

TR&D 4

neurologic imaging

Reversing diabetic peripheral neuropathy through exercise

🇺🇸 NYU Grossman School of Medicine (Orthopedic Surgery, Radiology)
🇺🇸 New York University (Physical Therapy)

Ryan Brown, PhD; Smita Rao, PhD

TR&D 2

musculoskeletal imaging

Hip chondromics: comprehensive cartilage characterization with MR fingerprinting

🇺🇸 NYU Grossman School of Medicine (Radiology)

Martijn Cloos, PhD; Riccardo Lattanzi, PhD

TR&D 1, TR&D 2

musculoskeletal imaging

Translation of hip microarchitectural assessment technology to the clinic to diagnose glucocorticoid-induced osteoporosis

🇺🇸 NYU Grossman School of Medicine (Radiology)

Gregory Chang, MD

TR&D 1, TR&D 2

musculoskeletal imaging

Prediction of recurrent anterior shoulder instability using the on/off track method and 3D MRI: a clinical outcomes and costeffectiveness study

🇺🇸 NYU Grossman School of Medicine (Radiology)

Louise van der Weerd, PhD

TR&D 1, TR&D 2

musculoskeletal imaging

Prediction of portal pressure with liver and spleen MR elastography and 4D flow phase-contrast MRI

🇺🇸 Icahn School of Medicine at Mount Sinai

Bachir Taouli, MD

TR&D 1

oncologic imaging

Imaging tools for oncology

🇺🇸 NYU Grossman School of Medicine (Perlmutter Cancer Center)

Benjamin Neel, MD, PhD

TR&D 1, TR&D 2, TR&D 3, TR&D 4

oncologic imaging

Genetic and imaging markers of invasive prostate cancer

🇺🇸 NYU Grossman School of Medicine (Cell Biology)

Elaine L. Wilson, PhD

TR&D 2

oncologic imaging

Metabolic sodium MRI to assess early response of breast cancer to neoadjuvant chemotherapy

🇺🇸 NYU Grossman School of Medicine (Radiology)

Ryan Brown, PhD; Guillaume Madelin, PhD

TR&D 2

oncologic imaging

Abbreviated breast MRI (AB-MRI) with golden-angle radial compressed-sensing and parallel imaging (GRASP): a short, comprehensive breast MRI exam ready for clinical prime time

🇺🇸 NYU Grossman School of Medicine (Radiology)

Laura Heacock, MD

TR&D 1

oncologic imaging

Mathematical methods for motionaware medical imaging

🇦🇹 Graz University of Technology, Austria

Rudolf Stollberger, PhD

TR&D 1

Coils for Human Whole Body Imaging at 7T

🇺🇸 Columbia University
🇺🇸 Life Services LLC, Minnesota

J. Thomas Vaughan, PhD

TR&D 2

Information theory in continuous data acquisitions

🇮🇱 Technion, Israel

Yonina Eldar, PhD

TR&D 1

Role of BAT Activity in mice receptor of RAGE

🇺🇸 NYU Grossman School of Medicine (Endocrinology)

Ann Marie Schmidt, MD

TR&D 3

Mechanisms of initiation of T-cell signaling by the TCR-CD3 complex

🇺🇸 NYU Grossman School of Medicine (Pathology)

Michelle Krogsgaard, PhD

TR&D 3

Next-generation RF coils with high-permittivity material for improved performance in MRI

🇺🇸 NYU Grossman School of Medicine (Radiology)

Christopher Collins, PhD

TR&D 2

GRASP

🇯🇵 Kyoto University Hospital, Japan

Koji Fujimoto, MD, PhD

TR&D 1, T&D

GRASP/Yarra partner network

GRASP

🇰🇷 Seoul National University Hospital, South Korea

Jeong Min Lee, MD; Jeong Hee Yoon, MD

TR&D 1, T&D

GRASP/Yarra partner network

GRASP Dixon-RAVE

🇳🇱 Radboud University Medical Center Nijmegen, Netherlands

Marnix Maas, PhD; Tom Scheenen, PhD

TR&D 1, T&D

GRASP/Yarra partner network

GRASP Dixon-RAVE

🇳🇱 Maastricht University, Netherlands

Christopher Wiggins, PhD

TR&D 1, T&D

GRASP/Yarra partner network

GRASP Dixon-RAVE

🇩🇪 Siemens Healthineers, Erlangen, Germany

Berthold Kiefer, PhD; Robert Grimm, PhD

TR&D 1, T&D

GRASP/Yarra partner network

GRASP

🇩🇪 University of Mannheim, Germany

Philipp Riffel, MD; Stefan Schoenberg, MD

TR&D 1, T&D

GRASP/Yarra partner network

GRASP

🇨🇭 University of Basel, Switzerland

Tobias Heye, MD; Elmar Merkle, MD

TR&D 1, T&D

GRASP/Yarra partner network

GRASP

🇬🇧 Royal Marsden Hospital, U.K.

David Collins, PhD; Mu Koh, MD

TR&D 1, T&D

GRASP/Yarra partner network

GRASP

🇬🇧 University of Leeds, U.K.

Steven Sourbron, PhD

TR&D 1, T&D

GRASP/Yarra partner network

GRASP

🇺🇸 Yale University

Steffen Huber, MD; Jeffrey Weinreb, MD

TR&D 1, T&D

GRASP/Yarra partner network

GRASP

🇺🇸 Brigham and Women's Hospital

Sheung Chee Thomas Ng, MD, PhD

TR&D 1, T&D

GRASP/Yarra partner network

GRASP

🇺🇸 Cornell University

Eve LoCastro, PhD; Douglas Phillips, MD

TR&D 1, T&D

GRASP/Yarra partner network

GRASP

🇺🇸 SUNY Stony Brook

Lev Bangiyev, MD

TR&D 1, T&D

GRASP/Yarra partner network

GRASP Dixon-RAVE

🇺🇸 Icahn School of Medicine at Mount Sinai

Octavia Bane, PhD; Bachir Taouli, PhD

TR&D 1, T&D

GRASP/Yarra partner network

GRASP Dixon-RAVE

🇺🇸 University of Michigan

James Balter, PhD

TR&D 1, T&D

GRASP/Yarra partner network

GRASP

🇺🇸 Mayo Clinic

Joshua Trzasko, PhD

TR&D 1, T&D

GRASP/Yarra partner network

GRASP

🇺🇸 Northwestern University

Daniel Kim, PhD; Frank Miller, MD

TR&D 1, T&D

GRASP/Yarra partner network

GRASP Dixon-RAVE

🇺🇸 Nationwide Children's Hospital

Houchun Hu, PhD

TR&D 1, T&D

GRASP/Yarra partner network

Dixon-RAVE

🇺🇸 University of California Irvine

Lauren Gyllenhammer, PhD; Jerod Rasmussen, PhD

TR&D 1, T&D

GRASP/Yarra partner network

Dixon-RAVE

🇺🇸 University of Hawaii

Andy Stenger, PhD

TR&D 1, T&D

GRASP/Yarra partner network
To the top ↑
Concluded Service Projects
Imaging markers of early pancreatic cancer and RAS-positive tumors

🇺🇸 NYU Grossman School of Medicine (Biochemistry)

Dafna Bar-Sagi, PhD

TR&D 1, TR&D 2, TR&D 3

oncologic imaging

MRS and PET for brain and breast cancer

🇺🇸 Emory University

Hyunsuk Shim, PhD

TR&D 1

oncologic imaging

Genetic and imaging biomarkers of OA incidence and progression

🇺🇸 NYU Grossman School of Medicine (Rheumatology)

Steven Abramson, MD

TR&D 1, TR&D 2

musculoskeletal imaging

Structural and functional changes related to Parkinson's disease

🇺🇸 Pennsylvania State University

Xuemei Huang, MD, PhD

TR&D 1

neurologic imaging

Pharmacologic MRI predictors of treatment response in late-life depression

🇺🇸 University of Pittsburgh Medical Center

Howard Aizenstein, MD, PhD

TR&D 1, TR&D 2

neurologic imaging

Structural and functional biomarkers of PTSD

🇺🇸 NYU Grossman School of Medicine (Psychiatry)

Charles Marmar, MD

TR&D 1, TR&D 2

neurologic imaging

Multimodal neuroimaging of basal forebrain cholinergic systems in human focal epilepsy

🇺🇸 NYU Grossman School of Medicine (Neurology)

Tracy Butler, MD

TR&D 1, TR&D 3

neurologic imaging

Neuroimaging study on function-structure relationship of olfactory deficit in AD

🇺🇸 Pennsylvania State University

Qing Yang, PhD

TR&D 1

neurologic imaging

Relationship between meniscal integrity and anterior-posterior laxity of the knee

🇺🇸 NYU Grossman School of Medicine (Orthopedics)

Peter Walker, PhD

TR&D 1, TR&D 2

musculoskeletal imaging

A prostate coil design for high-field imaging; multimodality prostate imaging

🇺🇸 UT Southwestern

Neil Rofsky, MD

TR&D 1, TR&D 2, TR&D 3

oncologic imaging

Imaging neural activity using MREIT

🇺🇸 University of Florida

Rosalind Sadleir, PhD

TR&D 2

neurologic imaging
To the top ↑